Established in 1991, Light + Design are an independent lighting design consultancy. We provide lighting design services for a wide range of projects for both private and commercial clients. We have successfully delivered award winning lighting schemes both nationally and internationally. Light + Design combine an understanding of how light works within the built environment with our knowledge of luminaires and control systems.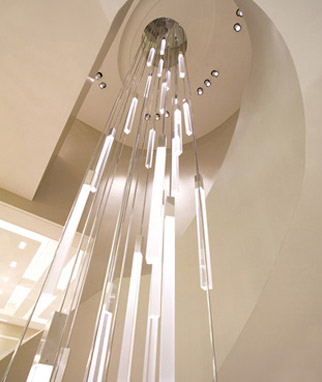 Our design studio employs the skills of our in house team of lighting and graphic designers, architectural assistants and CAD technicians.
Our practice draws from the enthusiasm of our team and their knowledge of both lighting and architecture. Their skills have been developed from working with a number of well known architectural, interior design, engineering and theatre design practices.
We are completely independent design company and have no commercial links with companies involved in the manufacture, supply or installation of lighting equipment.
We work to the standards of conduct set out by the Royal Institute of British Architects (RIBA) and the International Association of Lighting Designers (IALD).